Saajan Sathiapal
Advisor
Hospitality Finance & Legal Strategy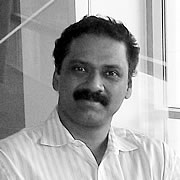 Advisor with more than 10 years of practical experience in villas, resorts and hotel management, Saajan is a hands-on manager with strengths in developing and expanding finance & controlling strategies, achieving improvements in overall financial management and remarkable revenues and profits, all the while monitoring and maintaining a justifiable control of costs.
After obtaining dual diplomas in Marketing & Communications as well as Business Communications from Calicut University and a diploma in Computer Management from MCIM, Saajan joined the accounts and auditing firm M/S Bhavesh S. Seth & Company as an accountant and auditor.
Saajan gained a wealth of practical experience in various fields including banking, construction and co-operative societies, he moved to the hotel Cochin Tower, in Kerala, India, continuing his work in accounting.
Following his time at Cochin Tower, Saajan put his experience to work at such high end hotels and resorts as the Sun Island Maldives and the Hotel de la Paix & Shinta Mani – Cambodia as Financial Controller.
He later took the challenge of managing two financial departments for Anantara Resorts & Spa properties in the United Arab Emirates before settling into the position of Director of Finance at Rotana Hotels in Abu Dhabi.
Saajan is fluent in English, Hindi and Malayalam, and is highly skilled at working across diverse cultures. He is flexible, creative and prides himself on delivering outstanding results through his understanding of an owner's vision, thus bringing about multiple success stories within the realm of his expertise.