365Playground Welcomes Don McIntyre, Architecture, Design & Project Management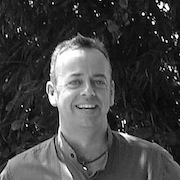 365Playground Management is happy to announce the addition of Don McIntyre to our diverse team. Don is a qualified architect with over 20 years of international experience. Having previously worked in France and Poland after completing his studies and professional qualifications in Scotland, Don has been based in South East Asia for the last 15 years, 13 of which have been spent in Vietnam.
Don has worked for a number of well known architectural practices both in Europe and South East Asia, collaborating on projects across a number of sectors including reconversion of existing buildings, residential, education and hospitality and has been involved in the realisation of several successful high profile projects.
He arrived in Vietnam in 1997 having been charmed by the country during a visit in 1995 and since then has accumulated much local experience through his work on a number of hospitality projects in Vietnam.
Don thrives on operating in a multi-cultural environment and in sharing his passion and enthusiasm with colleagues. He has devoted much energy to mentoring and motivating teams , most recently in his role as an Eco Champion with the firm of dwp Vietnam where he shared his keen interest in Sustainability with colleagues who also went on to achieve LEED Green Associate professional accreditation.
Don also worked closely with the Vietnam Green Building Council and was among the first wave of Vietnam Green Building Council LOTUS AP accredited professionals in 2011. He was also instrumental in setting up a working partnership between dwp and a well known children's charity which culminated in the design of a small community kindergarten project in the Mekong Delta, which was recently inaugurated.
Used to working closely with all project stakeholders at all stages of the process, both in the Design office and on-site , Don brings to 365Playground a solid reputation for clear communication, and proactive hands-on approach to working with teams to develop and deliver quality projects, responding practically and appropriately to complex issues and constraints to achieve an end product which meets the expectations of all parties.